Internships in Málaga



Málaga Nightlife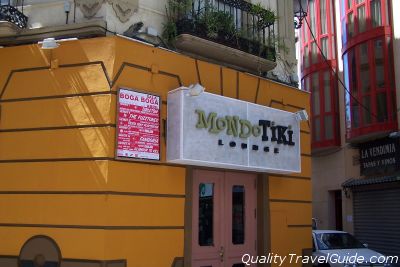 When the sun goes down in Málaga, it is time to go out and enjoy everything that this exciting destination has on offer. Whether your preference is for relaxing in a quiet wine-bar, or letting your hair down and dancing the night away in a nightclub in Málaga, the nightlife in Málaga will leave you with many exciting memories of your stay.
In the following parts of the town it is for certain that you won't get bored:
Plaza de Uncibay
You'll find most of Málaga's nightlife northeast of the cathedral along and around calles Granada and Beatas and the streets circling Plaza de Uncibay.
La Malagueta ( south of the bullring)
This is a more modern part of the town, with several fashionable locals for young people. The many pubs in this part of town are among the most fashionable. On the other hand you will find here traditional bars and restaurants to enjoy classical Andalusian kitchen.
El Palo / Pedregalejo
The bars of the area of El Palo & Pedregalejo keep their "Málaga" mood although due to the presence of Spanish language schools in these areas there is an international public. Everywhere you can always find people from other countries, be that in a bar by the beach taking in the afternoon sun while looking at the sea, or in a tapas bar enjoying the beer and wine, sending an email home from the internet cafe or out to party into the night, and sometimes very late, in one of the many places that this neighborhood has to offer...


back to top
Disclaimer: We've tried to make the information on this web site as accurate as possible, but it is provided 'as is' and we accept no responsibility for any loss, injury or inconvenience sustained by anyone resulting from this information.

Malagainformation.com is a website owned by the Spanish company Spanish & Internship Consultant S.L. Calle Miguel Bueno Lara, 8, 6-3. info@malagainformation.com, which is listed in the official Business Registry of Malaga (Registro Mercantil) with the following Cif and registration numbers (Cif B92896588, Tomo 4437, Libro 3346, Folio 40).
We specialise in Spanish lessons in Malaga . Our school provide quality courses of 1-week to 36 weeks for students of all ages and levels. Whatever your needs, we are confident that we will have a Spanish course to suit you. Click here to


view enlargement