Hotels, Cheap Accommodation & Holidays in Spain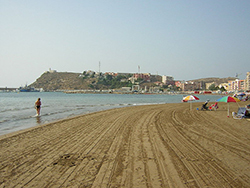 There are plenty of ways to take cheap holidays in Spain. Cheap hotels are a great-value way of saving money on your Spain holiday, whether you're taking a beach break in sun-kissed Málaga (or another Spanish beach destination like marbella, torremolinos or fungirola), or you're on a cool city break in either Madrid or Barcelona. You can also save money by taking cheap flights and enjoying free and cheap attractions once you're at your destination – here's a guide to the best things to do in each to save money:
Cheap things to do in Málaga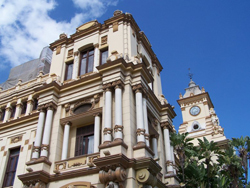 You can easily get cheap flights to Málaga, but what should you do once you're there? Here are a few ideas for exploring in and around town:
1. Go to the beach
Your first stop when you get to Málaga should be one of its many beaches. Málaga owns 40kms of coastline, with beaches ranging from golden sands to rock and shingle, developed urban areas to wild and hidden stretches of coast. Best for families are Beach Las Acacias (urban and developed, protected by an artificial shelter) and Beach Chanquete-El Palo (a dark-sand beach that's slightly less crowded).
2. Picasso Museum
Converted from Picasso's former home on Málaga's Plaza de la Merced, here you can see original works from the great Spanish painter, as well as other works from his surrealist contemporaries.
3. Nerja caves
Discovered very recently in the last 60 years, the incredible five million-year-old Nerja caves are found on the slopes of the Sierra Almijara Mountains. Go on a tour to see huge chambers filled with stalagmites and stalactites, as well as the world's widest natural column in the huge "Hall of the Catacysm" Sala del Cataclismo and Palaeolithic wall painings.
Cheap city breaks in Spain outside Málaga
Barcelona

Once you settle in to your cheap Barcelona hotel, you need to explore the city. Carry on saving money on your Spain holiday by checking out these cheap things to do in Barcelona:
1. Gaudi's architecture
Guadi's amazingly curved, twisted and colourful architecture is free to view all over the city. Start with a look at his unfinished masterpiece, the Sagrada Familia cathedral in the centre of town, then head to Park Guell in the suburbs to discover a whole park filled with specially-commissioned works including mosaic terraces and a fountain with dragon sculptures. The park also has a house where Gaudi lived on its grounds, which has been converted into a museum.
2. La Boqueria market
Barcelona's most famous food market La Boqueria on La Rambla sells all kinds of Spanish treats on the cheap: come here to pick up local sausages, cheese, fruit, veg and fish.
3. Barceloneta beach
Spend a day taking in the sunshine, sea and sand on Barcelona's urban beach: sun-tans and lazy lounging come for free!
Madrid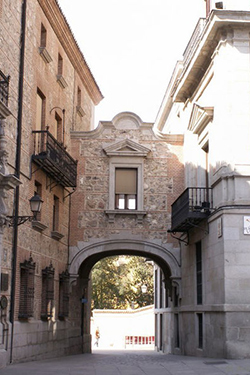 You can easily find a great Madrid hotel online offering great value for money: as well as looking for places with cheap rates, find a hotel with extra benefits like a central location, breakfast included and free Wi-Fi – you'll save even more money on transport, food and internet use! As well as getting a budget hotel, you can also save money with these ideas for cheap things to do in Madrid:
1. Retiro Park
Go for a stroll in this large city park, which has a central boating lake, rolling green slopes, sculptures and strutting families of peacocks.
2. Chueca bars
Chueca is a lively area just off central artery Gran Via, well-known for its street cafes, boutique shopping, bars and night-life. Young, friendly and inclusive, the prices are low and the fun-factor is high.  
back to top
Disclaimer: We've tried to make the information on this web site as accurate as possible, but it is provided 'as is' and we accept no responsibility for any loss, injury or inconvenience sustained by anyone resulting from this information.

Malagainformation.com is a website owned by the Spanish company Spanish & Internship Consultant S.L. Calle Miguel Bueno Lara, 8, 6-3. info@malagainformation.com, which is listed in the official Business Registry of Malaga (Registro Mercantil) with the following Cif and registration numbers (Cif B92896588, Tomo 4437, Libro 3346, Folio 40).